Mar Mixer 2019
Event Details
Join us for a fabulous mixer with Annette Katchan! Learn about time management, organization & why Annette never takes a meeting at work without a meeting!

Tues, Mar 5 @ 5:30pm @ Charan Property Management
---
Not an RWN Member? Come as Kristen's guest, or join the RWN!
---
Food Allergies? EMAIL programming@rwn.ca by Friday, Mar 1.
Walk-up allergy requests cannot be accommodated.
---
PRE-REGISTRATION REQUIRED:
Earlybird Deadline: Sunday, Mar 3rd
Registering on Monday, Mar 4th is $10 extra.
Annette Katchan-Ripplinger can't sing. Unless you recognize the lyrics, you will never recognize the melody. But if you ask her to cook, she will produce the most amazing tasteful example of whatever you have requested.
Likewise, if you want to buy or sell a house, she will lead you through the process to success, having done so for her numerous clients hundreds of times since she started in real estate in 1987.
Not being one to be satisfied with current successes Annette always looks for ways to improve both personally and professionally, for new ventures and adventures, for better ways to do things. It was this search for growth that lead her to open her own property management company, Charan Property Management Inc in 1991.
Starting with herself as the only employee in a single rented office with a small portfolio of rental contracts that she purchased from another Realtor, she has grown that tiny business into what it is today. Charan Property Management now manages hundreds of residential properties, thousands of condo units through their condo management division, currently employs 24 people and has expanded into providing snow removal, grass cutting and yard maintenance, cleaning and other site services. From that tiny office the company now occupies space in a large suburban office building that Annette owns with a partner.
Of course, this growth came with numerous challenges such as working full time through her pregnancy because her only other employee at the time was also pregnant. And when her daughter Madison was born in 2002 Annette often trundled the baby along as she worked in her property management office or met with sellers or buyers in her real estate business.
Beyond the struggles of balancing 2 careers with being a mother, Annette also had to overcome the prejudice of being a woman in the male dominated property management industry. Believe it or not, to this day she still encounters some who are skeptical that she can do the job because she is female. Fortunately, these people are in the minority but more importantly Annette's success is helping to change those perceptions and prove these people wrong.
In her personal life Annette is married to a Realtor colleague, Dale Ripplinger. She is a devoted mother to Madison and a dedicated community volunteer. She has served on numerous committees for the Association of Regina Realtors, on the Montessori school board and worked on many events for Transition House and the Shelter Foundation charity. Her company also supports various local charities with her and her staff giving of their time and offering financial support.
Annette enjoys cooking, travelling, reading and playing golf. Her interests are varied and eclectic and she loves to entertain. Anyone who has ever attending an Annette hosted event will attest to that. So, no she cannot sing…but her parties are legendary.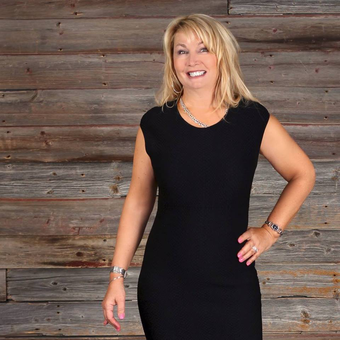 Charan Property Management (3889 Arcola Ave)