June Luncheon- Guest Speaker Laura Ross
The RWN is honoured to have a guest speaker for the June lunch- Laura Ross, MLA for Regina Rochdale.
We often hear from women in small business at RWN events. This lunch is your opportunity to get a different perspective- being a woman in politics! Laura will share her story of how she got where she is, as well as her new upcoming challenges and position.
Time: 11:30 - 1:00pm
Members and guests are welcome.
The lunch will be in the Lounge at the Executive Royal Hotel, located at 4025 Albert St.
A little about Ms. Ross:
Laura Ross was born and raised on the family farm near Yorkton and attended the University of Regina where she obtained a B.A. in geography and sociology. For more than twenty years, Laura was a licensed realtor in Regina specializing in residential properties. Prior to her success as a realtor, she operated her own catering company and farmed with her husband Terry.
Laura was first elected MLA for Regina Qu'Appelle Valley in the 2007 provincial election. She was re-elected in 2011 and 2016. Laura was appointed as Legislative Secretary to the Minister of Health, responsible for retention and recruitment of nurses, long-term care and the reduction of surgical wait times. She was also appointed a term as the Minister of Government Services and she previously served on the Standing Committee on Intergovernmental Affairs and Justice.
Laura currently serves as a member of the Board of Internal Economy and the caucus Management Committee.
Laura is a founding member in the Saskatchewan chapter of Equal Voice and serves as a role model and mentor to young women interested in professional and political lives. Laura was also instrumental in the development of Regina's first Habitat for Humanity Women's Build project in 2011, and she sat on a committee to spearhead the Habitat for Humanity Mountie House.
If you have any food allergies or food sensitivities, please contact programming@rwn.ca at least ONE WEEK in advance of the event so that we can ensure everyone in attendance can enjoy the event to its fullest potential.
Pre-registration is required 2 days before the event to accommodate catering needs. Late or non registered ticket prices increase by $10 after the early registration deadline.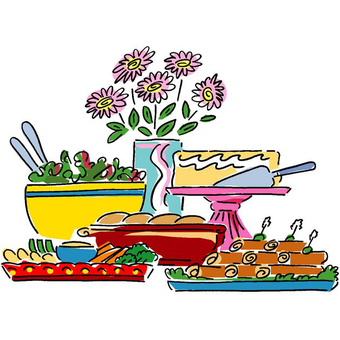 4025 Albert St, Regina, SK S4S 3R6, Canada