Jan Luncheon - Part 1: Let's Get Networking!
Event Details
Join us for Part 1 in our Networking Luncheon Series with RWN President Heather!
Tues, Jan 15 @ 11:30am @ Fireside Bistro

Click on the "Details" Tab for more info >>>
---
Register for Part 2 & Part 3 too, and SAVE!
---
Not an RWN Member? Come as Kristen's guest, or join the RWN!
---
Gluten-free options are included.
Other Food Allergies? EMAIL kristenhill@sasktel.net by Friday, Jan 12.
Walk-up allergy requests cannot be accommodated.
---
Earlybird Deadline: Sunday, Jan 13th
Registering on Monday, Jan 14th is $10 extra.
With the new year comes a new type of RWN luncheon!

Join us for a special 3-luncheon series all dedicated to learning how to be more comfortable while networking!

It's not just about exchanging business cards, it's about creating real relationships.

However, we know that this can be tricky to do in a short time frame, often with people you've never met...and it's even trickier to get to more interesting conversation topics than "the weather" and "what do you do?"
So let us help you with simple tips and advice, along with an application time.
---
The RWN board is dedicating the luncheons for January, February and March to helping you learn how to build the best kind of relationships within the RWN- real, meaningful ones.
As a special bonus, if you attend all three lunches, you will receive a discount on March's lunch!
So spread the word, bring some friends and let's make 2019 the year you build an amazing and powerful network!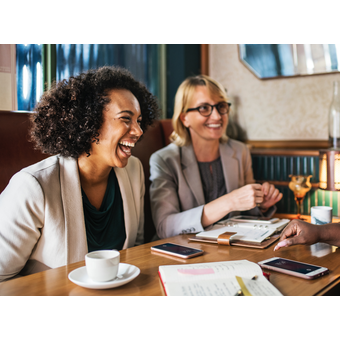 Fireside Bistro UPSTAIRS (2305 Smith St)