February Luncheon - Ask an Expert Series
RWN's Ask An Expert Series: Social Media
PLEASE NOTE LOCATION CHANGE:
The February Luncheon will be held at Nicky's Cafe - 1005 8th Avenue (corner of 8th Ave and Winnipeg)
Are you using social media to the best advantage of your business? Do you have questions on how to establish, maintain or increase your social media presence? If social media activities are important to your business, you should attend this lunch!
We are hosting a Q & A style luncheon with two panelists Brandi Good of BLG Business Solutions (social media expert) and Danielle Carrier of daniellecarrier.com (online marketing expert). Brandi and Danielle will be answering your questions about Twitter, Facebook, Instagram, Linked in, Websites, Email blasts, E-newsletters and anything else "social media" you can think of! Bring your questions, and a notebook, as there will be many great tips and tricks discussed. If you would like to submit your question in advance, please email it to sfilion@virtusgroup.ca by February 15, 2016. Please note that our time together will be limited, and so, our panelists will not be able to provide lengthy responses or troubleshoot technical issues during the lunch. You are welcome to reach out to Brandi and Danielle after the lunch for any further assistance you may need.
The RWN Ask An Expert series was created to add value to our members, by providing access to industry experts within a selected topic. The information provided at the event is general in nature and not intended to be business advice for individual attendees. RWN is not responsible for the accuracy of information provided by panel participants.
Members and guests are welcome.
Please note the following event schedule:
o 11:30 – 12 Registration begins
o 11:45 – 12:10 Gather for lunch
o 12:10 - 12:15 Begin program
o 12:15 – 12:55 Q & A with Brandi Good and Danielle Carrier
o 12:55 – 1:00 Conclude the program
If you have any food allergies or food sensitivities, please contact programming@rwn.ca at least ONE WEEK in advance of the event so that we can ensure everyone in attendance can enjoy the event to its fullest potential.
Pre-registration is required 2 days before the event to accommodate catering needs. Late or non registered ticket prices increase by $10 after the early registration deadline.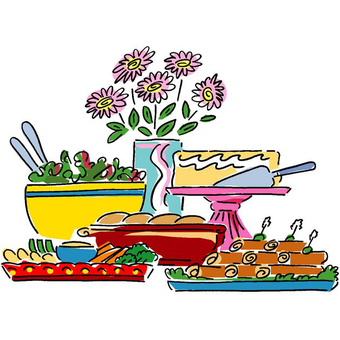 Nicky's Cafe - 1005 8 Ave, Regina, SK S4R 1E1, Canada