Feb Luncheon - Part 2: Let's Get Networking!
Event Details
Join us for Part 2 in our Networking Luncheon Series with RWN President Heather!
Tues, Feb 19 @ 11:30am @ the Pour House

Click on the "Details" Tab for more info >>>
---
Not an RWN Member? Come as Kristen's guest, or join the RWN!
---
Food Allergies? EMAIL programming@rwn.ca by Friday, Feb 15.
Walk-up allergy requests cannot be accommodated.
---
PRE-REGISTRATION REQUIRED. (Walk-ups will be turned away)
Earlybird Deadline: Sunday, Feb 17th
Registering on Monday, Feb 18th is $10 extra.
Troubleshooting Networking

Based on our discussion at Jan's RWN Luncheon, Heather will get specific in helping us to troubleshoot networking.

We discussed what makes networking hard, and some of our networking goals...now we'll learn practical strategies to address these issues and meet our goals!
---
The RWN board is dedicating the luncheons for January, February and March to helping you learn how to build the best kind of relationships within the RWN- real, meaningful ones.
As a special bonus, if you attend BOTH of our luncheons in Jan and Feb, members will get Mar's lunch FREE (and guests receive $10 off - or join the RWN before Mar and we'll treat you to Mar's lunch FREE too)!
So spread the word, bring some friends and let's make 2019 the year you build an amazing and powerful network!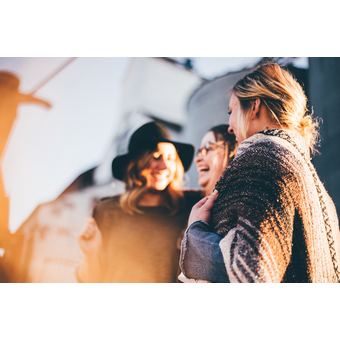 Neighborhood Pour House (1802 9th Ave N)