Cinco De Mayo Ladies Night Out
#TacoBoutAParty
The Regina Women's Network's Cinco de Mayo Party, May 5th at the Italian Club was a blast! For those of you who didn't attend, you missed out!
More than 70 spunky, fun loving, women danced the night away to live music by the very talented band Switch who made the trip up from Weyburn for the event. They lured us onto the dance floor with rock and roll and country hits spanning the 90s to more recent hits. Seeing women just get up and dance, in a big circle with everyone else, with partners at times and sometimes entirely to their tune was sensationally freeing and enjoyable!
The decorating committee nailed it! The photo space at the back of the room was adorned with Cinco de Mayo themed props that drew ladies in, in groups to pose and be silly and expose their inner models! Smile for the Camera - #Tequila!!
Something that was a new feature of this event was that the women who donated items for the silent auction table were able to be acknowledged by sharing their story #WhatsYourStory is of course the theme of RWN this year. Being able to peruse the items and read about each woman and see their photo, what makes them unique and learn something about them beyond what they do for work was special since this network is made up of many of the most incredible women I've ever had the joy of meeting.
To those of you who were there, I had a blast and judging by all of the smiles and the energy in the room, I'm certain you did too! Like I said, this was a 1st annual event. Perhaps it won't be Cinco de Mayo next spring, but there will be a party and you WILL want to be there!
Andrea Kerr B.Ed
Private Wealth Advisor – Raintree Financial Solutions
See Photos from the event here!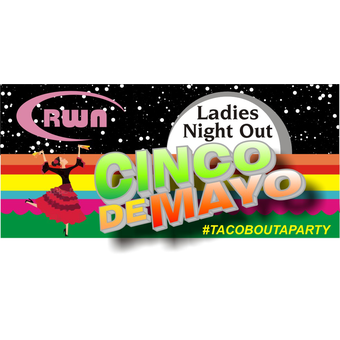 Italian Club at 2148 Connaught St, Regina, SK S4T 4T9, Canada