Cinco De Mayo Ladies Night Out
What's in it for me to attend?
Wake up from your winter siesta and fiesta like there is no manana (tomorrow)

Networking – opportunity to meet upwards of up to 200 ladies, who could become your client or a lifelong friend!

Lots of FUN - Dance / Party with an 80 and 90's band (you won't be disappointed)

Salsa lessons / demo happening before the band starts playing

Margaritas / nacho bar available
Events of the Evening:
Doors open at 6:45 PM

7-8 PM Appetizers, bar is open, silent auction table is open, 50/50 ticket sales begin

7:15 – 8 PM – Salsa Dancing demonstration/lessons

8 PM - SWITCH (band) is playing for one hour – 80's/90's music

9-9:30 PM - BAND break, networking, 50/50 and Silent Auction table is still open

9:30pm PM – Silent Auction ends

Band begins another 1 hour set

10:30 – 11 PM – Nacho Bar Open

Silent Auction winners announced/ come claim your prize and pay up!

50/50 winner announced

Door prizes announced

11:00 PM – Band plays for another HOUR or so

12:30 AM – Last call for alcohol!!

1:00 AM – DRIVE SAFE
Important Note: We are having a silent auction themed (what's your story) fundraiser around 6 baskets. They are: health and lifestyle, Saskatchewan beer and wine, indulgence, family fun, date night and spirits of the prairies.
As a member, you can donate and be highlighted with your picture and your story at the silent auction table in one of the baskets. You can also supply business cards and brochures. If you are interested in donating please contact Monica at specialevents@rwn.ca
And there will be a 50/50 draw ( aka bring money!).
For Members Only: If you purchase your ticket by April 10th you will be entered to WIN a chauffeured vehicle ride for you and two buddies to the Italian Club and back, along with refreshments! (hint, hint it bubbles) - courtesy of Jonathan McConnell at https://www.facebook.com/WeDrivecarservice/
Congratulations to Carrie Osmak for winning the early bird prize!
And for Everyone: And to make things sweeter, be sure to LIKE us and SHARE this event on social media to WIN a free admission into the event!
We welcome all new members and are particularly excited to welcome any and all guests.
If you have any food allergies or food sensitivities, please list in the appropriate box when you purchase your ticket.
Pre-registration is required by April 30th before the event to accommodate catering needs. Late or non registered ticket prices increase by $10 after the early registration deadline.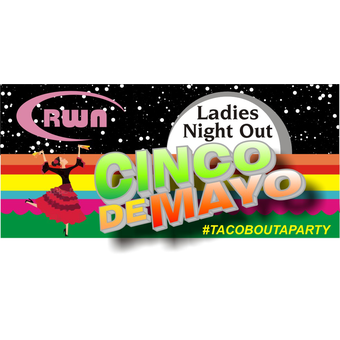 Italian Club at 2148 Connaught St, Regina, SK S4T 4T9, Canada