Thank you!
Thank You!!
Words cannot express the sincere gratitude that RWN has for the generosity of our sponsors, committee members, volunteers, and other supporters of this year's CWS fundraiser. The event would not have been possible without everyone coming together and contributing, whether you purchased tickets, sponsored the event, donated prizes, or spent countless hours preparing for and executing this wonderful and important evening. Without fundraisers such as this, there would be no RWN, so we cannot thank you enough for your time, donations, and hard work. You should all be proud of what you helped to achieve. This is such a fun and worthwhile event, and we can't wait to see what CWS 2017 has in store for us! Please take a moment to check out our list of sponsors and committee members here. The volunteers will have a special place in the next newsletter, so watch for that in August!
Courage, Wisdom, Success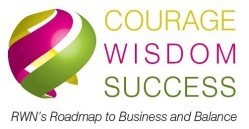 Courage Wisdom Success embodies the courageous strengths of women, the shared wisdom that they supportively offer, and how we joyfully celebrate success in all of its forms. We regularly organize a major fundraising event featuring a celebrity keynote speaker that brings together RWN members and leaders in the community in order to support our network objectives and to promote public awareness of RWN. Funds raised through CWS are given back to our membership by providing personal and professional development as well as networking opportunities.
Regina Women's Network Annual Fundraiser Presents
Multi-Faceted, Canadian Superstar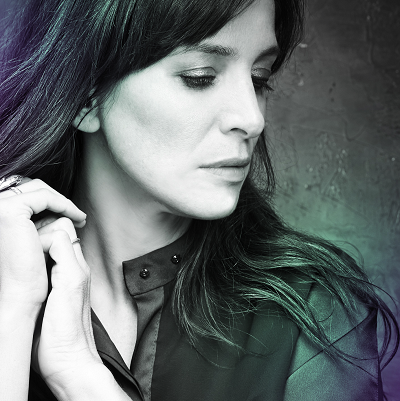 Ms. Chantal Kreviazuk
Thursday, May 26, 2016  |  5pm-9:15pm  |  VIP Experience 9:15pm-10:30pm  |  Delta Regina and Casino Regina Show Lounge
My Life, My Music and the Power of Creativity
Kreviazuk believes that if inspirations are the pain and suffering and adversity of life, there is only a joyful after-taste if we take out the juicer and make lemonade! In this presentation, Chantal delves into times in her life when she felt most creative and explores the inspirations, the trials and results of the creative process. She shares her personal stories and infuses observations about her own path and natural flow. An inspiring night for all expressed through words and hit songs sung by or written by Chantal.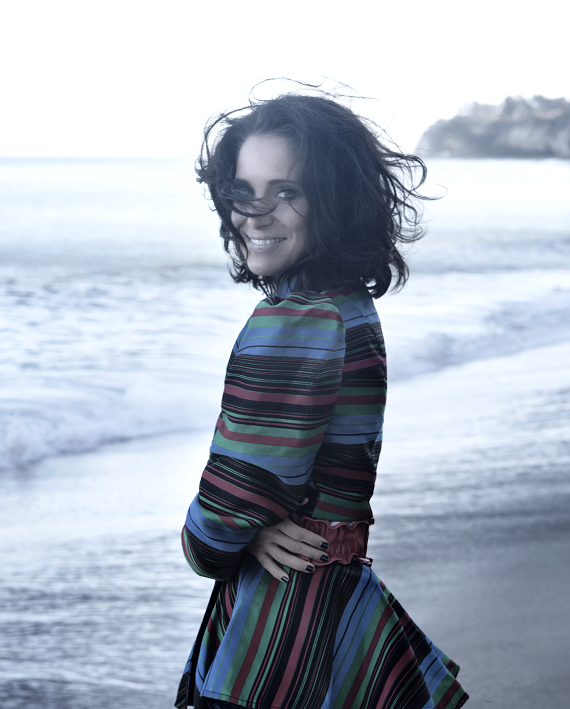 Multiple Juno Award winner Chantal Kreviazuk never considered a career in music until she began writing what would become her Platinum-selling debut album during recovery from a serious motorcycle accident in 1994. Under These Rocks and Stones was released to widespread acclaim in 1997, and Chantal has since become one of Canada's most beloved Artists. With a string of distinguished albums and singles, Chantal's drive to expand her artistry has led her to become a highly sought-after songwriter, having penned hits for Pink, Christina Aguilera, Kelly Clarkson, Carrie Underwood, and Drake, among many others.
While her professional achievements are significant, Chantal receives the greatest amount of joy at home where she raises her three sons – Rowan, Lucca, and Sal – with her husband, Raine Maida, front-man for Our Lady Peace. For Chantal, motherhood has breathed an authenticity into her life that inspires her to achieve new levels of self-discovery.
Having demonstrated an outstanding commitment to human rights causes – being avid supporters of War Child Canada among them – Chantal and Raine received the 2014 Allan Slaight Humanitarian Spirit Award for their longstanding dedication to the world community. In December 2014 the Governor General jointly appointed Raine Maida and Chantal Kreviazuk to the Order of Canada.
---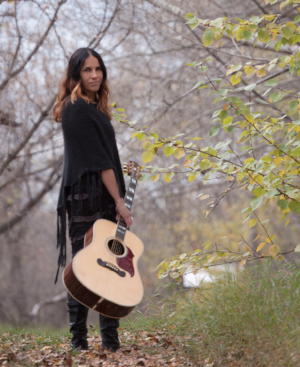 Pre-Show Performance by Local Recording Artist
KATIE MILLER
Prairie Soul Singer Songwriter
 
From Esterhazy Saskatchewan, Katie Miller shares a piece of her soul in every song that she writes. Katie's harmonica infused contemporary folk-rock sound tells stories of life's battles and conquests, being true to yourself and finding light amongst the darkness.  2015 was a busy year for Katie with the successful release of her debut album Silverflower, followed by Katie back in the studio to work on her second album, A New Day, which was released in March of this year. Katie has been busy promoting and touring her new album, which she has made a platform for mental wellness with half of her album sales being donated to the Saskatchewan Division of the Canadian Mental Health Association.  May 26 marks a highlight for Katie's musical journey and she is honored to be opening for celebrated singer songwriter and humanitarian, Chantal Kreviazuk. Katie is accompanied by good friend and multi-talented musician, Kathy Travis on acoustic bass.
Contest Prizes Generously Donated by:
Angela Morrow, Angel's Arts & Gifts
Bev Anderson, Bev Anderson Consulting
Bev Chandler, C&C Organizing
Calynda Triffo, Havin 1 Great Day Reflexology
Debb Parent, Beadplus
Delsey Raffey, Nerium International
Erin Campbell Howell, Echci Consulting
Gaynor Novak, Bib & Tucker Clothing
Heather Lindholm, Equilibrium Health
Heike Doerksen, The Wine Cellar
Helen MacDonald
Jennifer Austin, The Wren
Karen Zimroz, Silpada
Leanne Strecker, Zazu The Salon
Marny Duncan-Cary, Cary's Rock'n Crystal House
Pam Waldner, Anwen Rose
Sherry Richter, Arbonne
Sherry Runge, Serenity Float Spa
Stacie Stilborn, Embroidery Vibe