Our Mission
The goal of the Regina Women's Network is to achieve a supportive networking environment which attracts the finest women, fully develops and challenges our individual talents and encourages our free spirited collaborations to drive the voice of women forward.
Who We Are
The Regina Women's Network provides a supportive environment for personal growth, a forum for shared ideas and expertise, and a platform from which today's woman can reach her highest aspirations. Our members are representative of many career and lifestyle options and demonstrate our strength in shaping the future; for ourselves and for our daughters.
 
We are women who like challenge.

We are women who believe that, through our association with other women, we can foster a better sense of community and of professionalism.

We are women who support other women in their aspirations.

We are women who like to laugh and learn and relax with one another.

We come from every corner of the community and we share our concerns, our expertise, our ideas, our determination, and our experiences.

We are a Network of friends, acquaintances, professionals, mothers, wives, individuals, storytellers, and community workers.

We are the future!
Meet the Board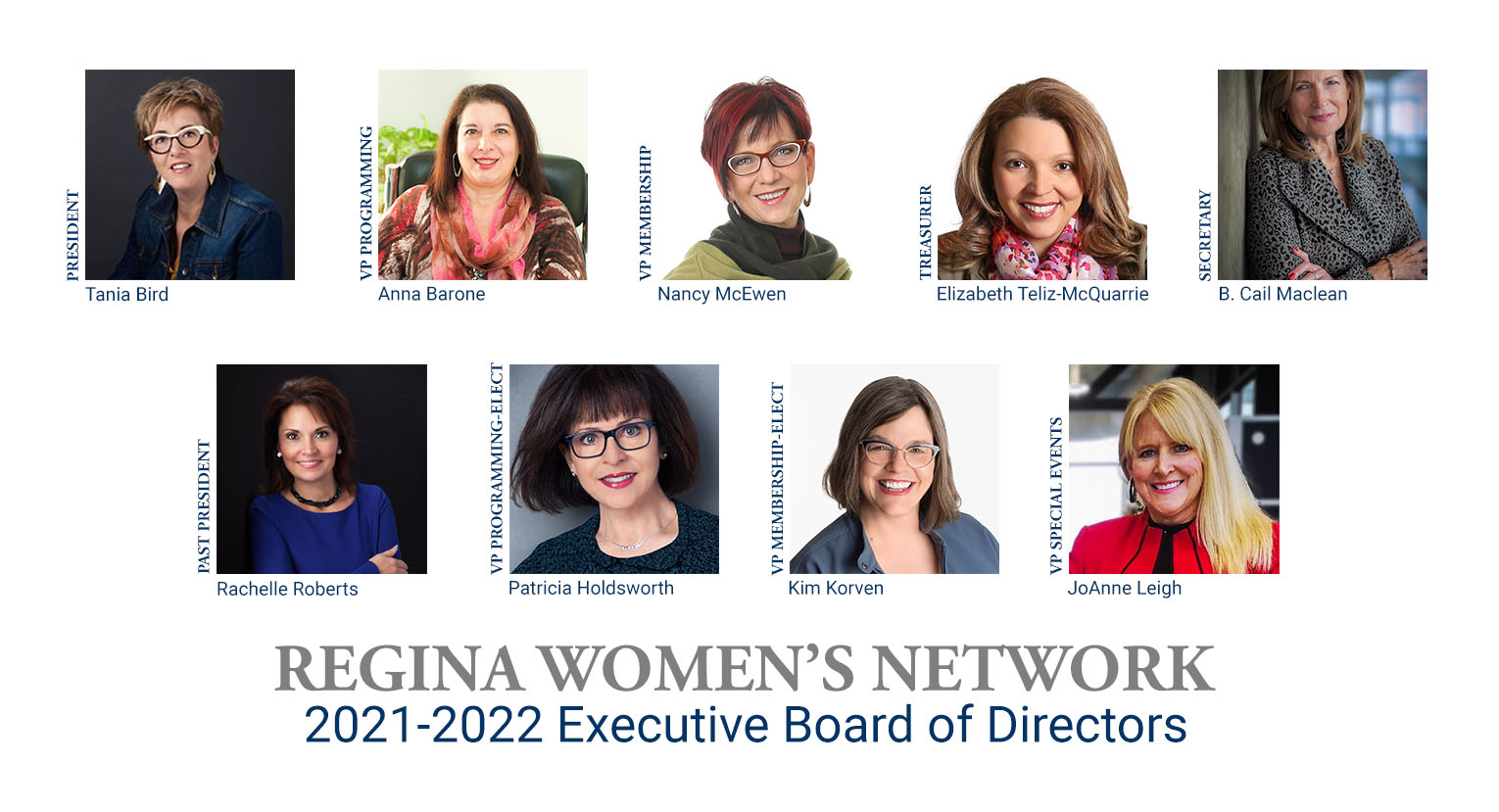 Subscribe for Updates

Receive regular email regarding your membership, network news and announcements, event reminders and updates.

You can unsubscribe at any time by clicking on the unsubscribe link at the bottom of our emails.