Courage, Wisdom, Success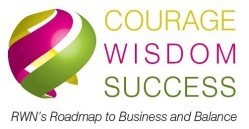 Courage Wisdom Success embodies the courageous strengths of women, the shared wisdom that they supportively offer, and how we joyfully celebrate success in all of its forms. We regularly organize a major fundraising event featuring a celebrity keynote speaker that brings together RWN members and leaders in the community in order to support our network objectives and to promote public awareness of RWN. Funds raised through CWS are given back to our membership by providing personal and professional development as well as networking opportunities.
Regina Women's Network Annual Fundraiser Presents
3 Women | 3 Stories | 3 Successes
Wednesday, January 25, 2017  |  7:00 a.m. to 9:00 a.m.  |  Double Tree By Hilton
Guest speakers invited to Courage, Wisdom, Success focus on what courage, wisdom, and success looks like in their lives. Each speaker comes from a different background and has been shaped individually by their experiences.
The morning will kick off with networking and be followed by three inspiring speakers for you to listen to while enjoying a hot, healthy breakfast. This event will be sure to put a spring in your step as you head off to work. You will walk away with the feeling of empowerment and inspiration. Help us empower and acknowledge women in our community who would not necessarily get the recognition they truly deserve. You won't want to miss this opportunity!
Everyone is welcome to attend.
You can view the sponsorship opportunities here. If you are interested in sponsoring this special event, contact Tracy Thompson, specialevents@rwn.ca
For more information or to purchase a sponsorship, please contact:
Tracy Thompson
specialevents@rwn.ca
Regina Women's Network Box 3422 Regina, SK S4P 3N8
Past Events
The Courage, Wisdom, Success annual speaker series is all about success and balance. We invite speakers with topics that focus on business success and life balance. It takes courage to step out into business, wisdom to build that business to success, and balance to bring it all together in a way that equals joy! RWN strives to help women reach all of their goals, and our CWS event will help you achieve and celebrate your goals!
Click on the images below to learn more about our past speakers.