Thank you!
With a new year and a different format, the start of 2017 brought along another successful Courage, Wisdom, Success event for the Regina Women's Network!  After three years of featuring big name Canadian celebrities including Dragon's Den alum Arlene Dickinson, celebrity chef Anna Olson and Juno Award winning singer-songwriter Chantal Kreviazuk, we changed focus and went back to our roots. In spite of the chill in the air and the early hour, the Double Tree Hotel's conference room was full of women (and men) on the edge of their seats!  Our focus this year was to create an engaging platform for networking of existing members as well as recruiting some new ones! Between an excellent turnout, a filling and tasty plated breakfast, business cards were flying, eyes were tearing and hearts were touched as we listened to the stories of our formidable speakers. So inspired were the event attendees, we even had 20 new members join our network! That's 20 new strong, like-minded women for more networking, relationship building and fun! 
This year we focused on 3 amazing local women; Early Childhood Education Student Tristan Badger, Royal Canadian Mounted Police Corporal Angela Knight, and finally the co-owner and Chief Operations Officer of Postcard Portables Canada (and former NASA employee), Aubrey Huber. All three of these women told stories that were at times heart-wrenching, occasionally hilarious, and above all, inspiring, while still being relatable. Each of them represented a different age group and told their story through their own lens, and each related how they pulled through their lives with courage, wisdom, and success. They had everyone is attendance laughing and crying with them, while simultaneously highlighting that no matter who you are, you can and should tell your story!
RWN would like to say a huge "Thank you!" to Tristin Badger, Angela Knight and Aubrey Huber. You are each a true inspiration to us all!
RWN would also like to say "Thank you!" to all of our amazing sponsors without whom this event would not be possible.
And last, but definitely not least, our final "THANK YOU!!!"  to our committee. 3 months is an incredibly short time frame to pull off such an amazing event.  We appreciate all of your time and effort! 
Courage, Wisdom, Success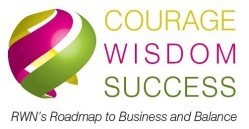 Courage Wisdom Success embodies the courageous strengths of women, the shared wisdom that they supportively offer, and how we joyfully celebrate success in all of its forms. We regularly organize a major fundraising event featuring a celebrity keynote speaker that brings together RWN members and leaders in the community in order to support our network objectives and to promote public awareness of RWN. Funds raised through CWS are given back to our membership by providing personal and professional development as well as networking opportunities.
Regina Women's Network Presents
3 Women | 3 Stories | 3 Successes
Wednesday, January 25, 2017  |  7:00 a.m. to 9:00 a.m.  |  Double Tree By Hilton
The morning will kick off with networking and be followed by three inspiring speakers for you to listen to while enjoying a hot, healthy breakfast. This event will be sure to put a spring in your step as you head off to work. You will walk away with the feeling of empowerment and inspiration.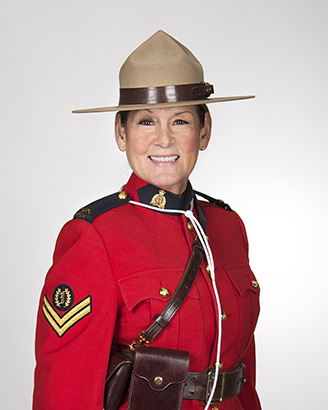 Corporal Angela Knight
Corporal Angela Knight was accepted into the RCMP at the age of 40. From her first post in Thompson, Manitoba to her time in Kamsack, Saskatchewan, she has witnessed and been impacted by Post Traumatic Stress Disorder, alcohol and drug abuse, the effects of lack of education and poverty on communities, death, and so much more. Corporal Knight exemplifies the power and resiliency of the human spirit when living a life of passion and purpose. Corporal Knight is currently working as an instructor in the Applied Police Sciences Unit educating new cadets at the Regina RCMP Depot.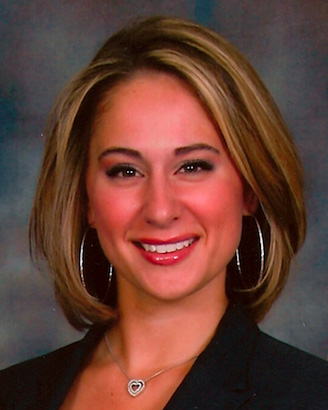 Aubrey Huber
Aubrey Huber moved to Regina, Saskatchewan in January of 2006. Prior to moving to Canada, she worked in the field of space exploration, serving in mission operations roles within the NASA Mars Robotic Spacecraft Program at the Jet Propulsion Laboratory. Upon moving to Canada she has focused her efforts in the private sector, and is currently serving as the co-owner and Chief Operating Officer of Postcard Portables Canada – a franchising company in the advertising sector that provides billboards and print products to local and national businesses. The company was founded in Saskatchewan and since awarding its initial franchise in 2005, now has 12 locations in major cities throughout Canada, spanning from Alberta to Nova Scotia.  Aubrey has a Bachelor of Science Degree in Geology from Arizona State University and a Master's Degree in Engineering from the University of Regina.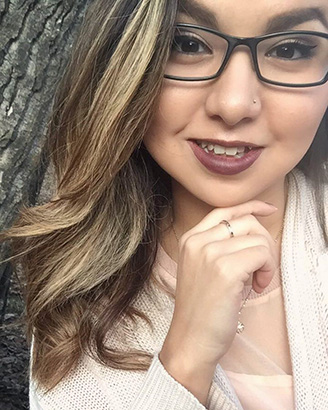 Tristan Badger
Tristan Badger grew up in a rural community, where she met her partner Sean. Due to the inadequate education and resources available to Saskatchewan youth, Tristan and Sean faced an unplanned pregnancy at the age of sixteen. Tristan gave birth to their son, Jacen, in December of 2012. Despite the incredible stigma attached to being an aboriginal teen mother; Tristan was determined to provide her child with the best upbringing possible. She returned to school shortly after giving birth to Jacen, and went on to become the first member of her family to attend university.
Shortly after Jacen's first birthday, Sean fell gravely ill. After a near death experience, he faced a lengthy hospitalization and multiple amputations. Tristan was left with the responsibility of parenting Jacen, completing high school and emotionally supporting a critically ill partner.
Now, at the age of twenty-one, Tristan has overcome more adversity than most of us can expect to see in a lifetime. Her story is one of courage, perseverance and love. She is currently pursuing her degree in Early Childhood Education at the University of Regina; and continues to support Sean on his journey to healing as they parent four year old Jacen together.

Help us empower and acknowledge women in our community who would not necessarily get the recognition they truly deserve. You won't want to miss this opportunity!

Everyone is welcome to attend.
To purchase tickets, click here.

To view the sponsorship opportunities, click here.
If you are interested in sponsoring this special event, contact Tracy Thompson, specialevents@rwn.ca
For more information or to purchase a sponsorship, please contact:
Tracy Thompson
specialevents@rwn.ca
Stay in the Loop
You will receive regular email regarding your membership, network news and announcements, event reminders and updates.
You can unsubscribe at any time by clicking on the unsubscribe link at the bottom of our emails.
Regina Women's Network Box 3422 Regina, SK S4P 3N8
Past Events
The Courage, Wisdom, Success annual speaker series is all about success and balance. We invite speakers with topics that focus on business success and life balance. It takes courage to step out into business, wisdom to build that business to success, and balance to bring it all together in a way that equals joy! RWN strives to help women reach all of their goals, and our CWS event will help you achieve and celebrate your goals!
Click on the images below to learn more about our past speakers.